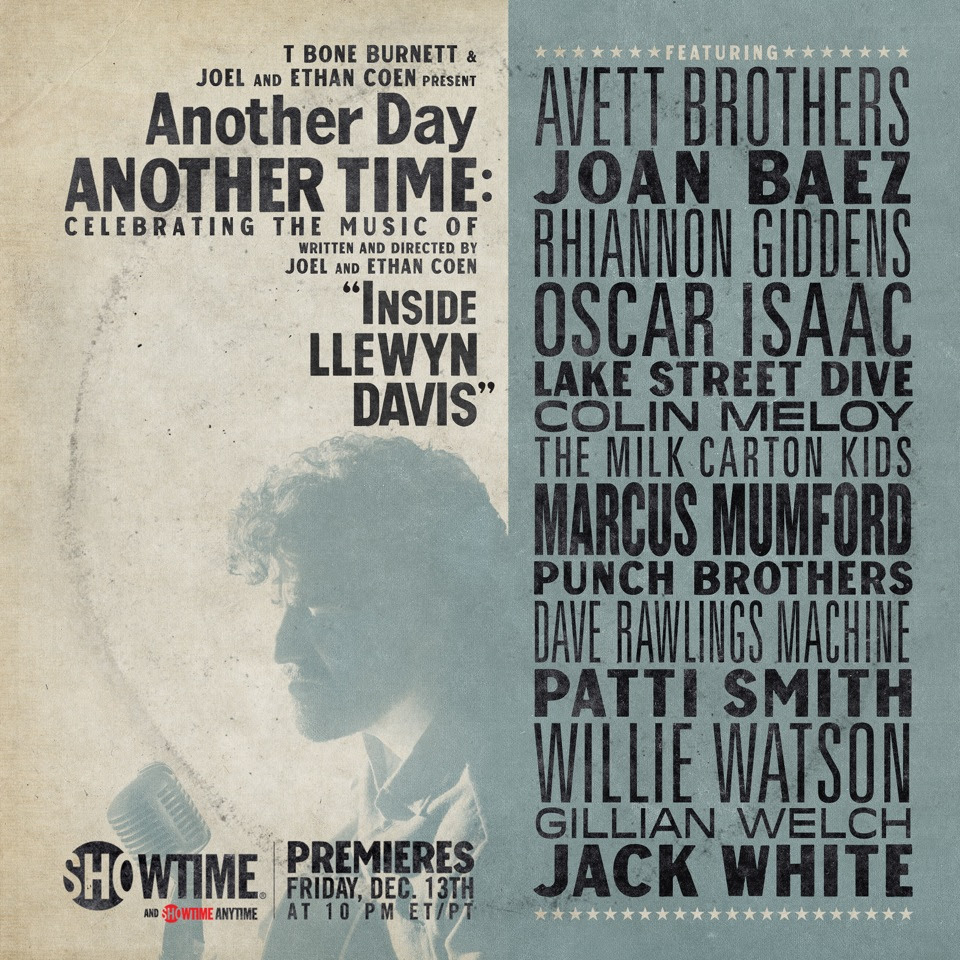 Joel and Ethan Coen, T Bone Burnett, and Scott Rudin announced today a benefit concert entitled Another Day, Another Time: Celebrating the Music of "Inside Llewyn Davis," which will take place at The Town Hall in New York City on Sunday, September 29, 2013. The concert is inspired by music from the upcoming Coen Brothers' film, Inside Llewyn Davis, which is set in the 1960's Greenwich Village folk music scene. A portion of the proceeds from the concert will benefit the National Recording Preservation Foundation.
Full Press Release and List of Artists Appearing
About NRPF
The National Recording Preservation Foundation (NRPF), a federally chartered corporation, is an independent, charitable organization. The NRPF works across the United States to foster awareness of the diverse perspectives and communities documented in audio, to support the preservation of historical and at-risk audio collections, and to coordinate resources for the digital preservation of audio recordings. The NRPF was created by the U.S. Congress by the National Recording Preservation Act of 2000 (Pub. L. 106-474) and was duly incorporated by the Library of Congress as a 501(c)3 organization in 2010.